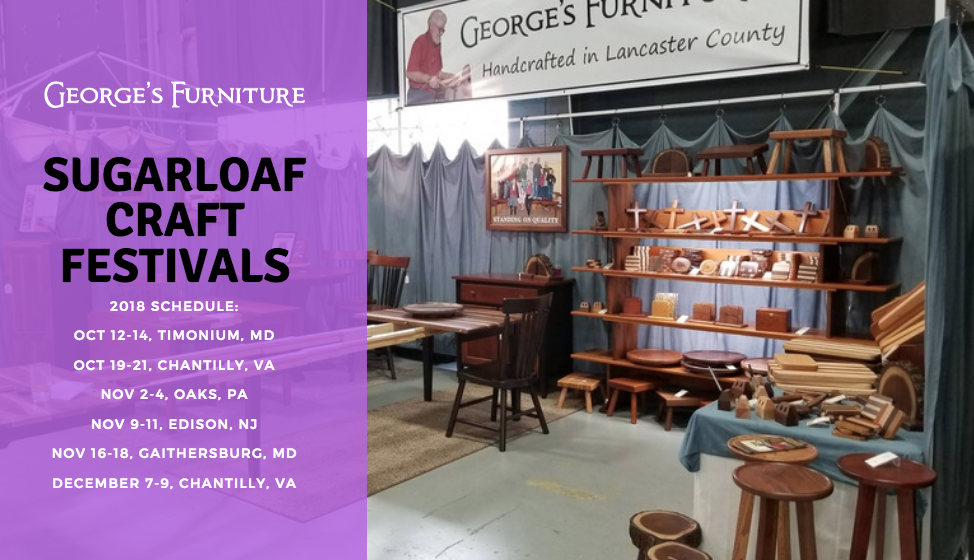 George's Furniture Featured at Sugarloaf
The Sugarloaf craft show season will be here before you know it and George's Furniture is thrilled to be part of it again this fall. We meet so many wonderful people and we have so much fun showing off all the wonderful pieces we've created. See current show/events schedule.
The Festival brings together over 300 talented artists from across America displaying their creations and attracts over 200,000 total shoppers each year. Shoppers enjoy the unique experience of fine craftsmanship all under one roof and can choose to come for one day or all three. Come meet the artists who are excited to share their passion!
Discover Skilled Artists near you!
2018 Schedule:
October 12-14, Timonium, MD

October 19-21, Chantilly, VA

November 2-4, Oaks, PA

November 9-11, Edison, NJ

November 16-18, Gaithersburg, MD

December 7-9, Chantilly, VA
Check current show/event schedule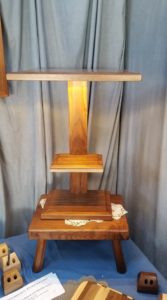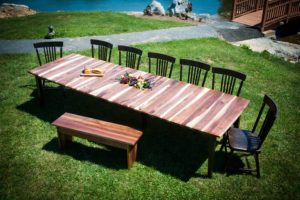 New items
Some items you can look forward to seeing from George's Furniture. This year we'll be showcasing our NEW LED light. The Cascading Lamp features a levered construction with an LED light illuminating the natural wood grain of the levels below. This design is reminiscent of the beautiful style found at Frank Lloyd Wright's Falling Waters House.  Display a favorite picture, medal, or keepsake on the smaller shelf while enjoying the ambient light and natural beauty. The levered design is also available as a modern wall shelf.
Famous Extension Table
Our world famous extension table will be on display, come experience an extension table that begins as a 4 person table for small gatherings but can later extend over 13 ft with ease and gracefulness to accommodate families and friends. Our table is so easy to open, you simply just grab the end of the table and open the table to your desired length. Seating everyone around one table has never been easier and more comfortable. Stop by our booth to see first hand the natural wood grain beauty and craftsmanship characteristic of George's furniture.
Can't attend, come see us in Lancaster, PA
If you can't make it out to the festival this year, don't worry! We're happy to meet you in our showroom and show you these lovely items one-on-one.
Hope to see you out at the Festival!