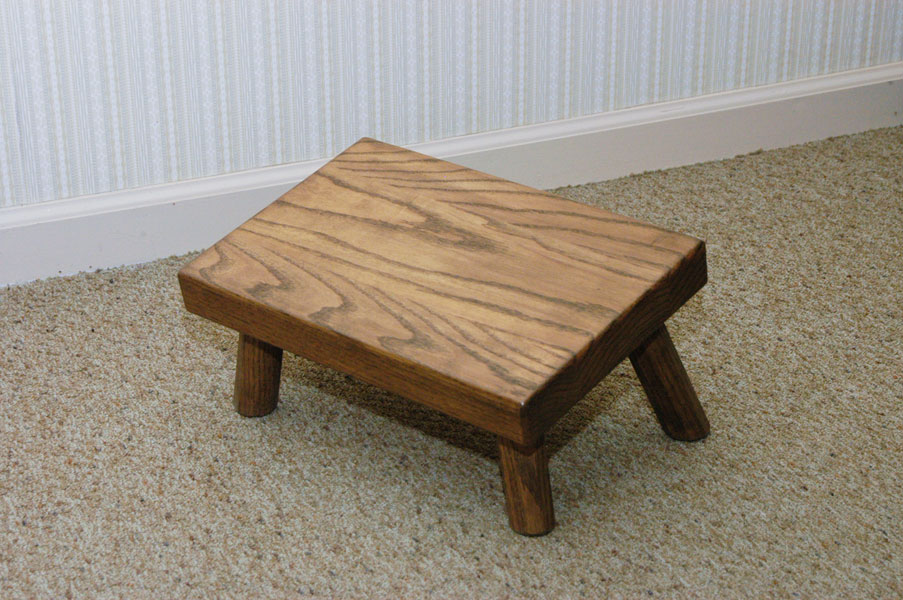 The George's Furniture slanted stool can be custom made to match the wood and finish of your amazing non-tipping spindle-back rocking chair. The slanted stool to designed at the precise angle for maximum comfort. The motion of a rocking chair has proven to be very calming to the soul.

The George's Furniture slanted stool is perfect to place your feet on for a relaxing resting position, and it can even be slid under your customized "rocking recliner" for storage!
For more information about our slanted stools and rocking chairs, or to place a custom order for either one, call us today at 1-800-799-1685!