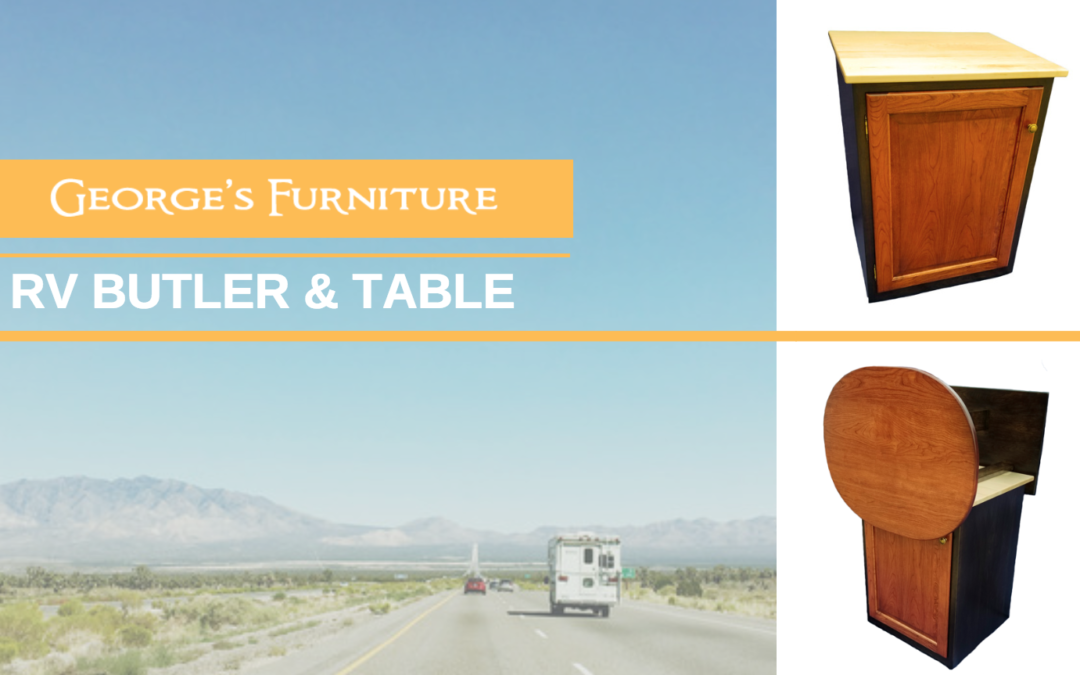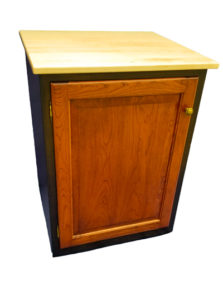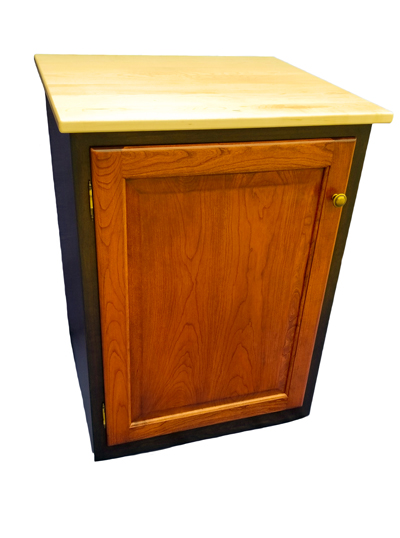 For many adventurous travelers, RVing is a way of life and has proven to be a relaxing and rewarding experience! Whether you're taking a weekend trip to the beach or an extended drive cross-country, the places you can see and enjoy in an RV are endless.
Storage challenge resolved
So while RVing is a great way to get out on the open road, we've heard from many RV owners that they face some challenges while exploring the world. What's one of the biggest challenges? Believe it or not, it's STORAGE! Where do you store all the essentials? Especially those big bulky items that don't fold or bend. From frying pans to kettles, the lack of storage for these awkward items can be frustrating. This is where our new custom RV Butler comes in and is ready to ease your storage woes.  
RV Butler designed for your space/needs
A customized butler handmade by our skilled craftsmen at George's Furniture is designed to meet your specific needs.  We'll work with you to make sure you get the perfect fit. All we need from you are measurements of your largest items you would like hidden away and George's designers will take it from there, creating a unique one-of-a-kind butler for your RV.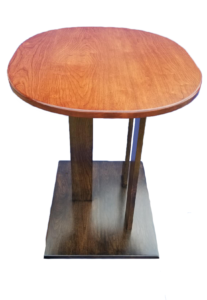 Increased work space
Not only does the butler help with storage, the top also increases your work space while conveniently storing those large items and essentials keeping them close at hand when you need them. A handy door on both sides of the butler allows for access from either side. And of course, the RV Butler wouldn't be complete without the adjustable shelf inside that allows for ever-changing storage requirements.
Stored together with RV table in Dining area.
This butler is designed to fit into your unique space and can be accessorized. For example, combine your new piece with a table, and store in your dining area. To save on space, you simply place the table on top of the butler and secure them to the floor.
So as you plan your next great RV adventure, let us take care of those storage woes. Visit our showroom or contact us today and we will design an RV Butler just for you! Want to see our new RV Butler in person? We'll be debuting this beautiful piece at the PRVCA, America's Largest RV Show, September 12-16, 2018 in Hershey, PA at the Giant Center.