Georges Furniture – Harvest Host
We are excited to invite Harvest Host RV guests to enjoy the beautiful country side of western Lancaster County, PA. Unlike the boring crowded RV parks, our quiet location provides a tranquil place to relax in the natural surroundings of farmland.  You may even see the local farmer working in his field or harvesting his crops.
What is Harvest Hosts
Harvest hosts provides unique experiences for RVers while supporting independent growers and attractions. Members access a network of wineries, breweries, distilleries, farms, museums, golf courses and other unique attractions, all over the United States. It is for self contained RVers that want a break from the large RV parks while supporting the local businesses.  Eat farm fresh products, drink local wine and beer, explore museums and attractions while staying overnight at no additional cost. Harvesthost.com
Available sites
We offer 3 different sites for our guests.
Site A: Slight grade, easy access.  Site B: level, easy access. Site C moderate grade, harder to back into space.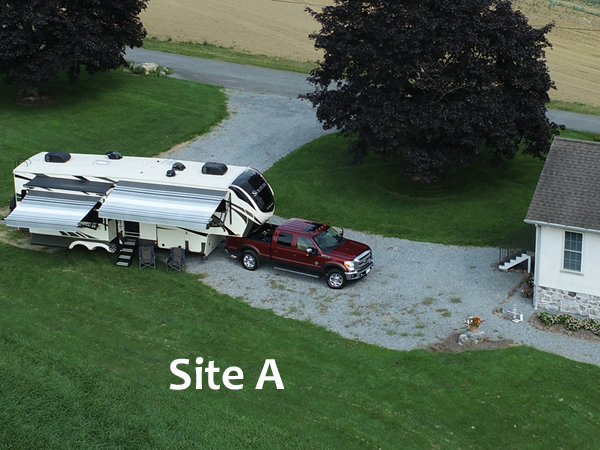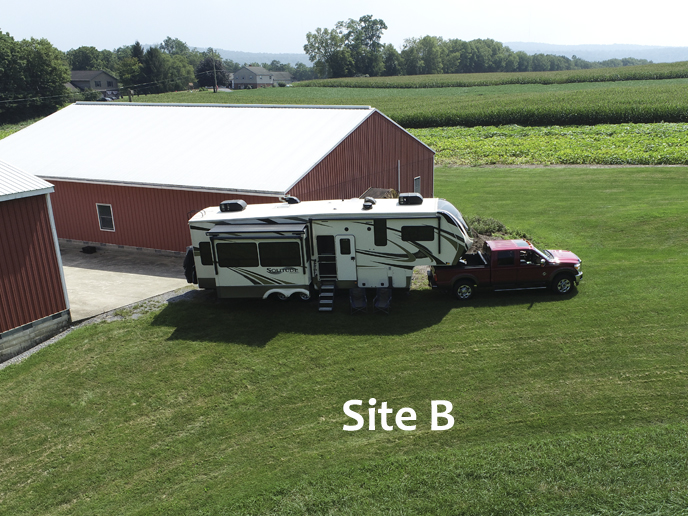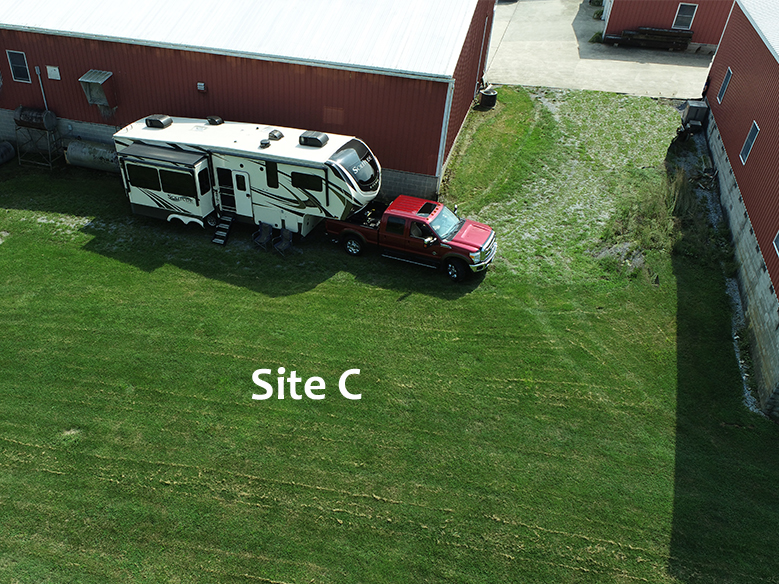 Access to Property
We suggest that you access Reich's Church Road by traveling from the North. This intersection is wider to accommodate large vehicles. GPS will probably direct you from the south since it is a slightly shorter way, however the photo below demonstrated a telephone pole on the corner and a tighter turn coming from the south.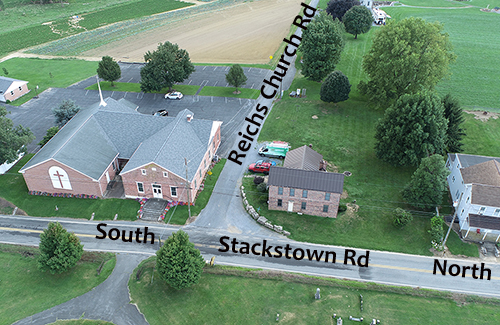 Instruction from the North:
If traveling from Route 30: take exit toward PA 441/Columbia/Marietta. 441N to Engle Rd (GPS will say Route #743 but continue on 441 for .8 miles.)
Turn Right onto Engle Road then Right on Stackstown Rd.
Right onto Reich's Church Rd. (GPS may say you have arrived but continue down the road to the white house, red woodshop and our showroom on right.) Follow our signs to 9 Reich's Church Road, Marietta, PA 17547
We look forward to sharing our peaceful location, wood working shop and showroom, full of quality handcrafted custom furniture.
Hosts Chris and Juanita Horst
717-201-6755