Out of sheer boredom, George Martin, while volunteering in Honduras, began to carve a perfectly-proportioned, small replica of a fishing boat used in the seaside town of Santa Fe. As he carved, a small crowd of excited onlookers gathered. These onlookers had never seen a miniature replica. George eagerly shared what he knew with them. Those who trained with George in Honduras gained woodworking skills that enabled them to sell their woodcrafts in local markets, more than doubling their family income. Unknowingly, George Martin had taken his first step in creating George's Woodcrafts.
On January 6th and 11th, 2019, the second generation will represent George at the 103rd Pennsylvania Farm Show. The George's Furniture team will greet visitors and story-tell at the Pennsylvania Hardwood display—an interactive display showcasing the forest products industry.
Come and find the George's Furniture family in the Main Hall at the Pennsylvania Hardwood Booth. George's Furniture will be on the Secondary Processors stage on Sunday (January 6th) from 2:30 to 8 PM. On Friday (January 11th), find George's on the Unique Wood Products stage at the Pennsylvania Hardwood booth from 2:30 to 8 pm.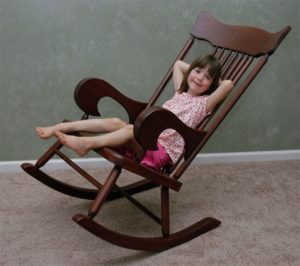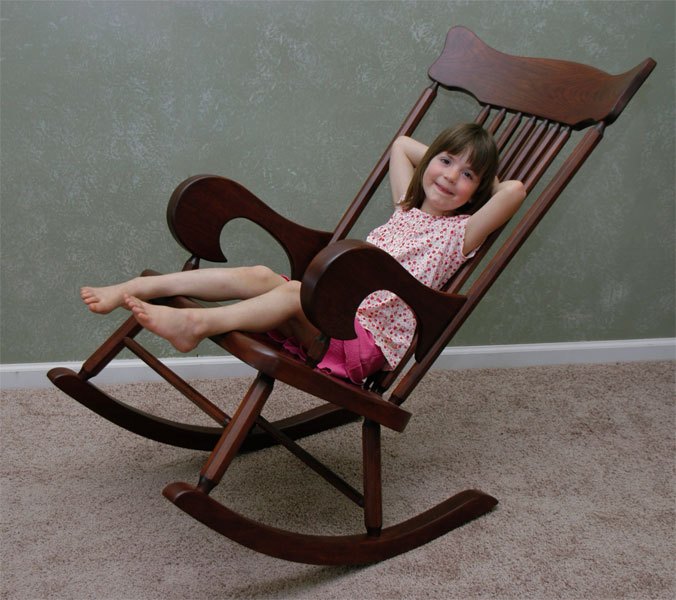 George's Furniture will showcase its famous no-tip rocking chair, as well as provide photos and handouts of some of our other products. This is the second year that George's Furniture will participate in the Pennsylvania Hardwood exhibit at the Pennsylvania Farm Show. Last year, George's Furniture featured a white oak cutting board, a red oak foot stool and end table, a black walnut table, and a hickory coffee table with matching end table in the display.
George's Furniture believes in incorporating earth-friendly processes into furniture-making, and doing our part in preserving our natural resources. Telling our story and sharing our environmentally-friendly furniture making process with visitors at this year's Pennsylvania Farm Show is sure to be a treat! We can't wait to see you there!