Dear George's Furniture
I am writing this appreciation letter to express the feelings of my wife, Linda, and I have regarding the bedroom furniture you have produced for us.
Some of our special moments involve all of you.  We got a good feeling from the first time we came to see your shop, June 6, 1995, our twenty-fifth wedding anniversary.  The brochure, we found at the Lancaster Visitor's Center caused us to come see you that first time. Over a period of several years, we had been looking for something special in bedroom furniture.
Attention to detail
In June, we spent a lot of time looking at the showroom, taking the tour of the drying room and wood shop, reviewing virtually all the photographs, and making lots of notes on details of the furniture we saw. We knew then that if we ever got to the point that we could afford to have the bedroom furniture we really wanted; your shop would be given a lot of consideration.
Exploring furniture stores
In the summer of 2000, we took a drive tour of North Carolina, stopping at various furniture shops and outlets. Some were very nice, but none seemed to capture the feel for quality and detail that we knew existed in the furniture you had on display. None of the places we visited had the feel of friendliness and welcome we experienced from everyone we met in our visits to your shop. By the fall of 2000, improved finances brought us back to you.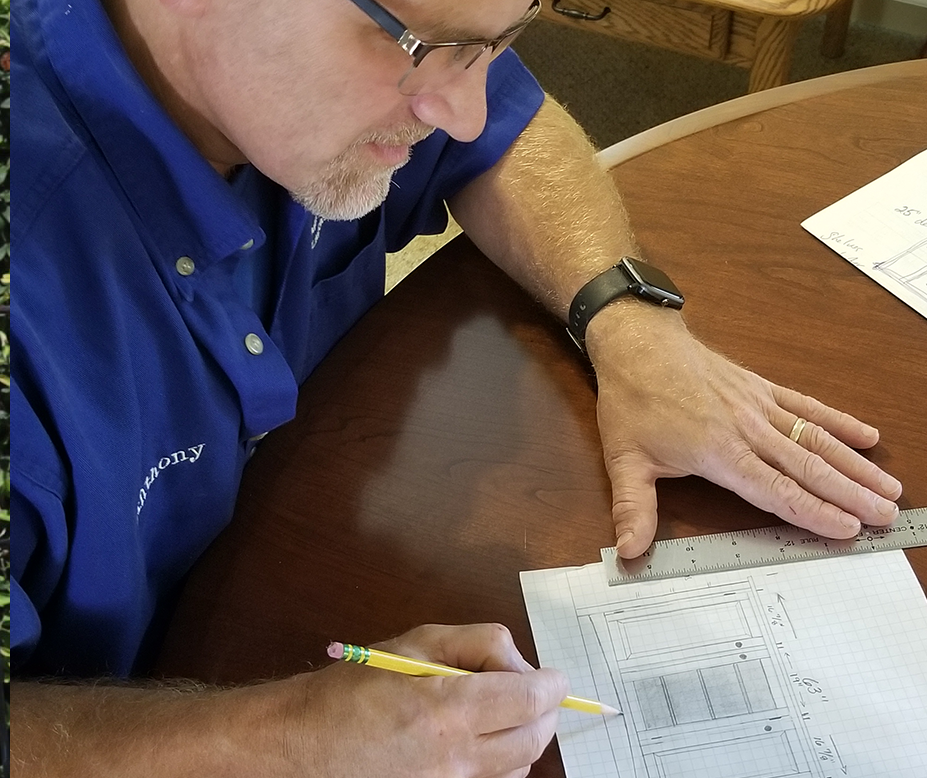 Grateful for Design Team
Anthony was wonderful to deal with during entire time and the many times we had discussions by telephone since then. Georges was just where it seemed appropriate when we finished our discussion with Anthony that day –sitting in one of the reclining rockers, talking furniture with some folks.
Delivery with a smile
On Tuesday, February 6, we took delivery of the furniture. Roy and his wife were so nice. I imagine nearly everyone has had the experience of having a delivery made by individuals who are hard to get along with. It is hard to imagine George hiring anyone to make deliveries who would not fit the personality of George's Furniture. I was very pleased to meet and work with Roy and his Wife.
Friendly craftsmanship atmosphere
Your craftsmanship is superb and having your furniture in our home had nothing to do with commercialism. The product you make results from treating a natural product with the skill held only by true craftsmen.
It is not just the furniture; it is the feeling that you all appreciate what you do and what you produce.
To me, craftsmanship of this kind produces a product that is so likely to survive for so many years. After that we hope to pass it onto others who will appreciate it, care for it and likewise pass it on through generations.
Sincerely,
Michael & Linda Burkey
Come and experience what Michael and Linda experience while working with George's Furniture. From working with the design team to seeing the craftsmen work, you will understand the difference of quality, handcrafted furniture made by George's craftsmen.
How to Spot Quality
To help you start the process to high quality, handcrafted furniture, we have created this handy checklist on how to spot high-quality furniture.  Download the checklist here so you know what to avoid in your furniture shopping.  When you are ready to design your own custom furniture, call and our designers will be eager to assist you in creating that one of a kind cherished piece of quality furniture.
Download your Guide to High-Quality Furniture