The ability to custom design our furniture creates great opportunities for unique wooden designs. Our craftsmen listen to the request and then work with the natural properties of wood and build strong, long-lasting products.
Wooden Creations
A permanently disabled customer could not find a quality pair of wooden crutches. She did not like the metal crutches. After finding George's Furniture, she asked if we could make a pair of wooden crutches. The craftsman laminated walnut and maple wood together and bent them into beautiful, strong crutches. She was so thrilled that she requested a second pair before she moved to Hawaii. Our furniture is now in Hawaii providing a vigorous support for a happy customer.
Extra Large Rocker
Georges invented a non-tipping rocker at the beginning of his business in the 1970s. True to his inventive abilities, George fulfilled another unique request. A very tall, large man visited the store and requested a rocking chair.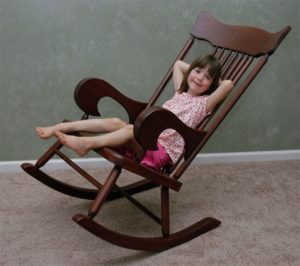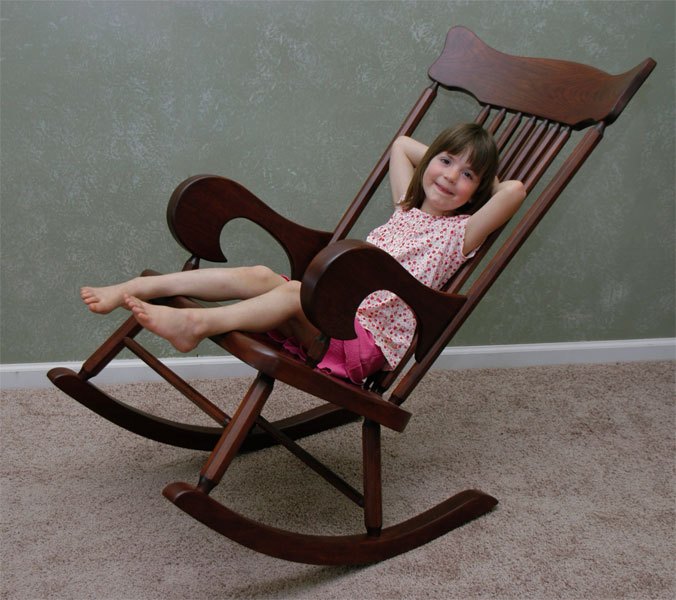 "I was just about ready to make a bigger rocking chair." -George Martin
Georges used the current pattern and design, tweaked the angles a bit and built a strong non-tip rocker for a very heavy and tall man. The ecstatic customer had the confidence that his rocker would hold his weight and not tip over.
Alaskan Rocker
An Alaskan searched the internet for a quality rocking chair. He desired to surprise his wife. Gerogesfurniturepa.com came up in the internet search. The rocking chair, demonstration video, convinced him this rocker was the best rocking chair available for his wife. He never saw the rocking chair until we shipped it to him in Alaska. He is delighted and loved rocking in the chair when his wife is not using it.
Wooden marble chaser
Early in Georges furniture career, he designed a marble chaser. He thought the single track was boring and step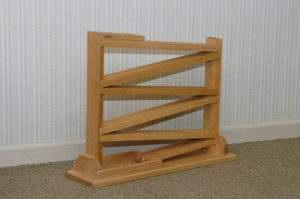 up his game by designing a two-track chaser. The two-track marble chaser added an extra dimension. Not only does the marble roll down the track but it also races its opponent to the end. Georges featured the marble chaser as a game of marble racing during the Best Kept Secret Tour of Lancaster County, PA. Each tour attendee raced against the champion marble to win a discount or small gift.
More, More, More
A dog wooden kennel, stairways gate, crosscut critter (a natural crosscut of a walnut tree with open center), violin case, flute case, and a shadow box table displaying sand from places of travel are all designed from customers requests. What will be the next new design crafted by Georges Furniture? Visit our store and wood working shop for a close look at quality handcrafted furniture in Lancaster County, PA.