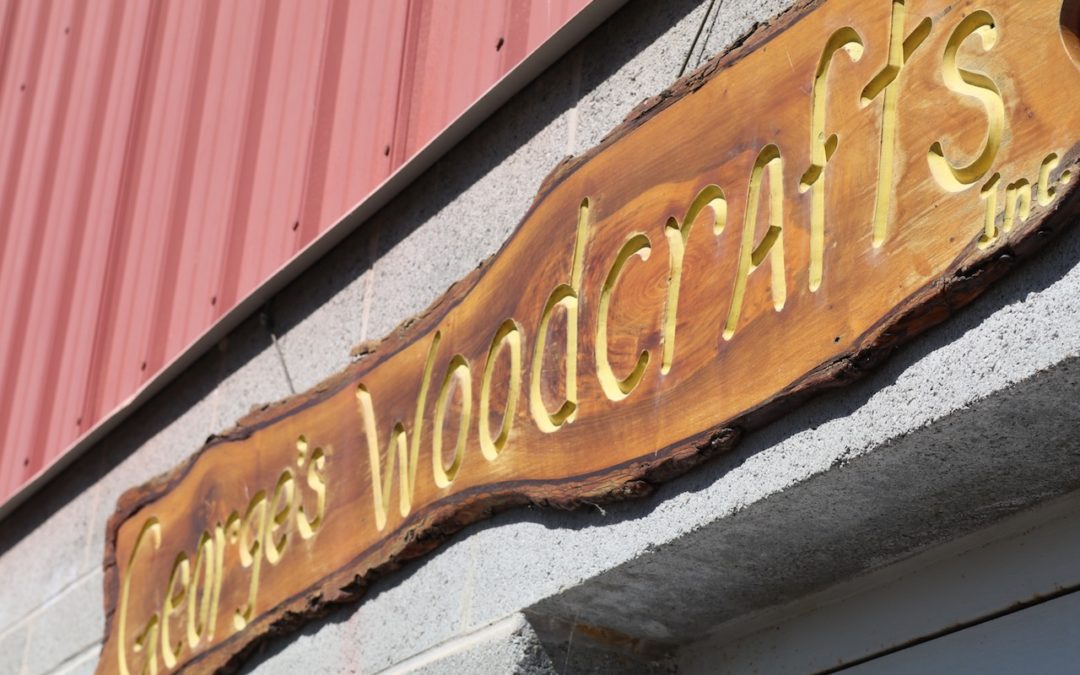 At the age of 10, George Martin had an extensive interest in woodworking. In response to a mishap with his mother's rocker, he designed a rocking chair that would not go over backward. George decided to turn his love for the woodworking craft, that started as a hobby, into a thriving business that would soon be passed down through generations.
Handmade Furniture Store Begins
George founded George's Woodcrafts in 1970 which specialized in handcrafted, solid hardwood furniture for customers who appreciated quality construction. Since 1975, the business has operated at the present farm located just outside of the historic Maytown, in Lancaster County, PA.
George was a dreamer and deep thinker.  Whether in the middle of the night, or the lawn mower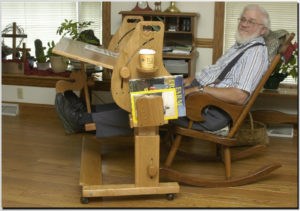 or just relaxing under a tree, he was working on new ideas or processing life.  "The Place where dreams come true" was true for George as well as his customers.  His love for wood working blesses not only his employees but also his customers.
Hidden Potential Discovered
George saw the potential in a piece of wood that others might set aside. He saw potential in each of his craftsmen. He loved watching his craftsmen enjoying their work and the satisfaction that come from building the complete piece of handcrafted furniture from start to finishing with their unique signature.
"Georges saw the gifts and potential in me, taking my love of wood and people, and steered me towards sales and design.  I still love wood and enjoy working with people."  -Anthony
Passion Expressed
George's passion was evident as he related to his customers.  He loved sharing his ideas and details of solid hardwood furniture crafting with everyone. Hobby woodworkers indulged in his extensive knowledge and spend hours listening to his stories.  Working with George and feeling his passion for wood and people clearly impresses our customers. The personal experience is what our customers enjoy over the decades. Georges passed away in 2010 but you can still feel George's passion by visiting our video page.  Experience first-hand as George narrates and shares his passion for woodworking.
Legacy Carried On
In 2008, George reached retirement and turned his business over to his talented daughter Juanita and husband Chris Horst. Both Juanita and Chris have gone on to carry along the family legacy and share the dedication to quality that George's customers have come to expect.
To learn more about us, visit us for an in-depth tour of our facilities!