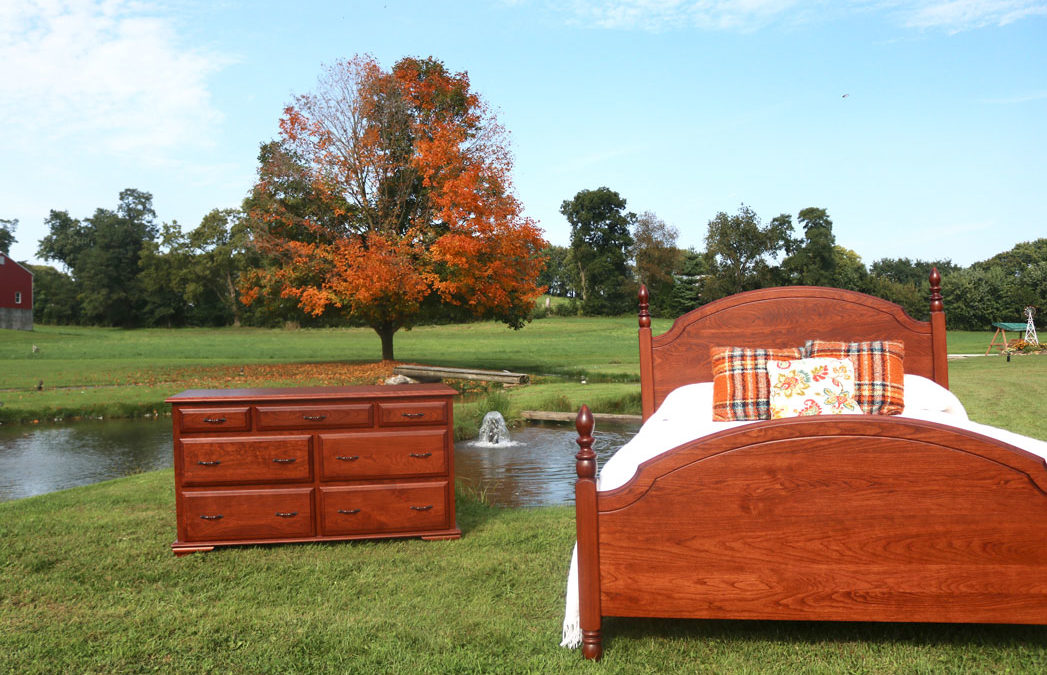 Caring for your piece of George's Furniture is not like caring for just any piece of furniture. The finish used on each of our pieces is a durable, high-quality finish—and it is the best we have found for the following reasons:
High Quality, Catalyzed Water-Resistant Finish
The finish is both heat and water-resistant

You do not need to use coasters for hot and cold drinks.

Warm dishes will not make white rings on the table (however, when taking items directly from the oven, stovetop, or microwave, a hot pad is suggested)

A good rule is:




If it is not too hot for your fingers, it will not harm the table.
Weekly Care
Furniture can be washed with a damp cloth.

Duster spray may be used (however, sprays that contain wax may cause an undesirable build-up over a period of time)
Occasional Care
Polishing or to remove fingerprints, use a good grade furniture polish. Our favorite is Old English Lemon Oil, but Guardsman is also a good choice!
Note Worthy
The finish will have a chemical reaction if it comes in contact with rubber cement, airplane glue, or similar products.

Permanent magic markers and cigarette burns cause permanent damage to the finish.  

The finish will scratch and the wood will dent, so be careful not to slide heavy objects across the table, counters, dressers, etc. A staple or even a hard crumb could cause a surface scratch or indentation.

This is solid wood furniture, and it can be refinished.
Damage Repair
If the damage is a deep scratch or dent and the finish is broken, the damage can be minimized.
First, soak the dent with a water saturated washcloth for several hours.

Then, while protecting it with a damp washcloth, apply a steam iron to the dent and process will help swell the dent out to the original level.

Please call us for advice on this process.
Restore to New
Having been in business more than 50+ years, we have families who bought a table when their children were small.  Then, when their family grew up or the table passed to the next generation, they brought the table back to us and we refinished the tabletop to look as good as new.
If you have any questions, please call us! Our furniture is built to endure the test of time. A great heirloom to be shared over the generations.