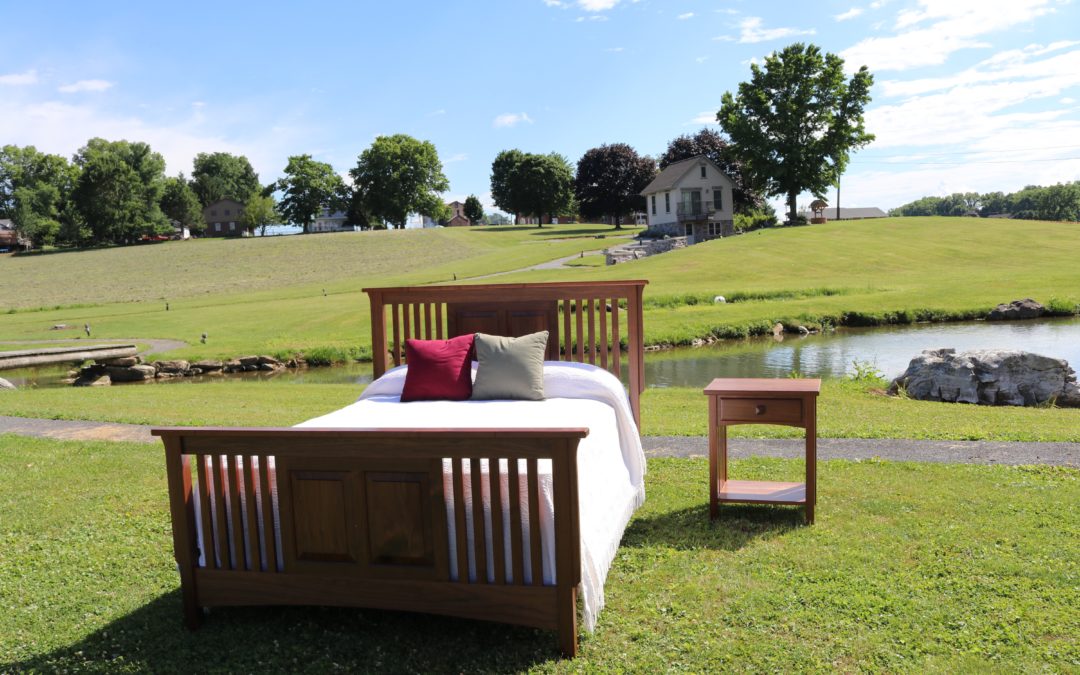 We often get asked what makes our furniture last so long. Many of our customers own George's Furniture heirlooms that have been passed down to them—or they themselves plan on passing their pieces down to their children and other family members.
There are several reasons as to why our high-quality, hand crafted furniture is built to last right here in Lancaster County.
Built from strong solid hardwood
Wood is a resource that keeps on giving. Pennsylvania forests are managed and cared for to strengthen and increase sustainability and the quality of our products.
Constructed with the ability to adjust to moisture changes
Between seasons and different climates. When the furniture is sitting in your home, the wood continues to move as the seasons change or the pieces move with you to different climates—but you'd never know it. Our furniture is assembled to allow for this movement without affecting its construction.
Crafted by one craftsman with precision and seasoned skill
We do not have assembly lines. The craftsman who makes your furniture onsite will sign and date every masterpiece. Each craftsman takes pride in the personal work that goes into each piece they build—from start to finish. This goes a long way in controlling the overall quality and beauty in your own piece of furniture.
Quality control at multiple points throughout the building process
The initial build of your furniture is by one the craftsman. While being hand stained, each surface of the furniture is checked closely. Final assembly includes hardware and possible lighting. We personally deliver our furniture; this allows us to check it while blanket wrapping it for delivery with one final check at your home while you're present.
Time tested joinery methods
Our gift to you through our joinery methods is a promise for long-lasting construction. Craftsmen are trained to know the "feel" of a solid joint during assembly.
Durability and life of furniture is taken into account at the design stage before building starts
Each piece is reviewed together by both a designer and a craftsman—and continues throughout the building stage. Our designers enjoy working with you to create your own unique piece for your home.
Maintained temperature and humidity in the wood shop and finishing room 
Temperature and humidity levels are monitored throughout the year to keep the wood in a constant stable condition from the building stage, and through to the finishing stage. The wood or furniture never leaves the building between building and finishing. We use humidity control in the building throughout the year.
High grade sanding materials
We use the highest grade of sanding materials to give the perfect surface for receiving a consistent stain. Sanding materials are never overused and our craftsmen have the experience to know when enough sanding is enough.
As you can see, a lot of time and care goes into each piece of custom furniture is made here at George's Furniture. Contact us today or stop by our beautiful Lancaster furniture store showroom!