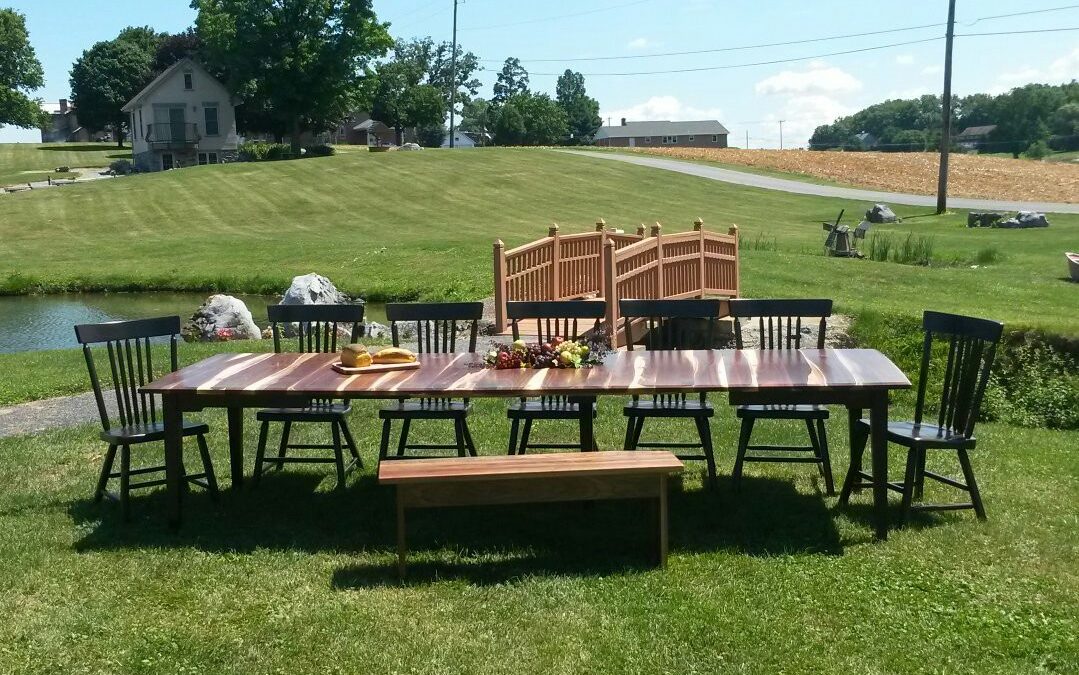 George's Furniture is excited to announce that we have been selected to display a variety of handcrafted items at the 102nd PA Farm Show this weekend. The 2018 show runs from January 6 to 13 at the PA Farm Show Complex in Harrisburg.

The Wood Mobile will be sponsoring the display and we are thrilled to partner with them once again. The Wood Mobile has requested George's Furniture—as well as other wood businesses—to display something unique. We will be showing our walnut blend extension table, as well as our hickory coffee table and end tables. Our unique walnut blend grain is extremely eye-catching and will definitely be a great conversation starter at gatherings in your home. Our walnut blend extension table can grow up to 13 or 21 feet long!

We hope you enjoy seeing our one-of-a-kind, handmade furniture up close! We know you'll enjoy the beauty of the natural wood grain.
https://www.youtube.com/watch?v=Ic6VfE_J2Jo&feature=youtu.be