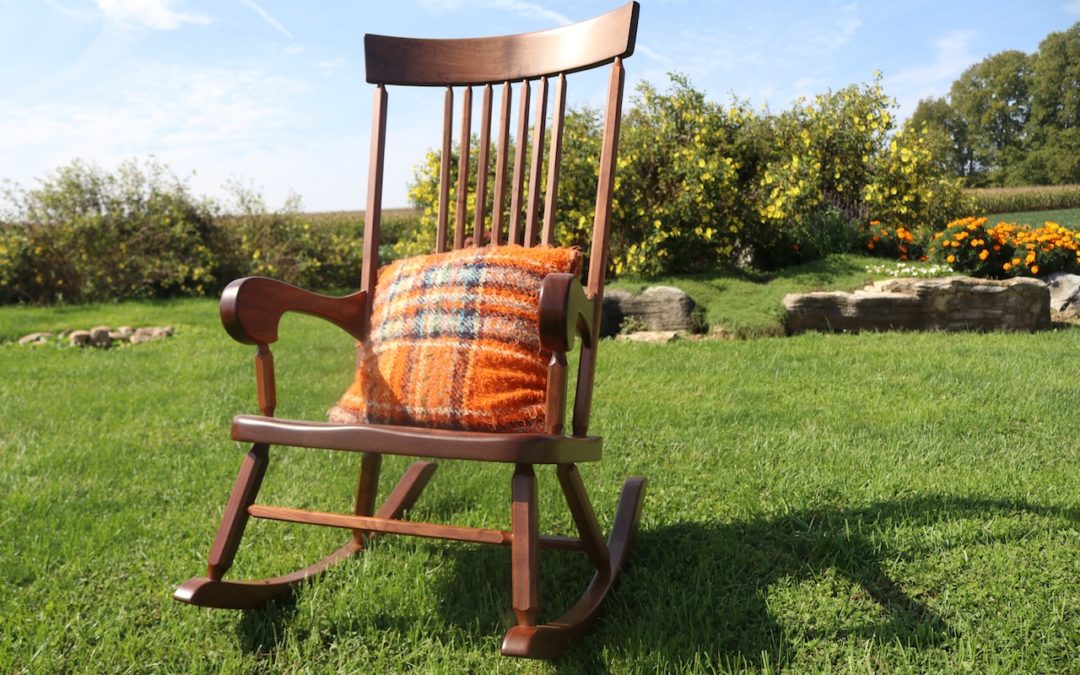 Father's Day is quickly approaching and what better way to say "thank you" or "I love you" than with a gift from George's Furniture. Here at George's, we recognize the tremendous sacrifice, love, support, and strength that men around the world provide to their families and friends. To all of the fathers, grandfathers, and soon-to-be-fathers, George's Furniture is glad to wish each of you a Happy Father's Day.
Our collection of hand-crafted furniture boasts the gift of tradition and durability for the men in your life. Reference our list below for gift ideas this Father's Day.
Our non-tip rocking chairs provide maximum relaxation for dad without the fear of tipping backward. Our high-quality design and structure allow for hours of rocking after a long day's work.
Our Country Curve Rocking Chair provides a non-tip design, thick contoured seat and high-grade water-resistant coating for ultimate rocking pleasure. View our Rocking Chair collection here.
Our bar stool selection provides strength and comfort in a chair with long-lasting durability, perfect for a man cave. Take a look at our selection of bar stools for a heavy-duty swivel with elegant design.
Our Onyx Blend Country Spindle-Back Barstool is constructed with 100% solid hardwood by a single craftsman. The two different stains are blended together for a sleek color combination to match any setting. View our Barstool collection here.
Each stool is hand-crafted, strong, stable and available in natural black walnut.
Our Traditional Stool has strength and beauty with a 100% solid hardwood construction for assisted elevation. Our stools are dependable for long-lasting support for years to come. View our Stool collection here.
Each and every one of our George's Coffee Tables is handcrafted for ultimate design and durability. Each table offers simplistic style for any room.
Our Onyx Blend Mission Style 4 Drawer Coffee Table nicely blends two different stain colors for a beautiful and cohesive look. You can expect quality snacking and game day fun with this table. Water resistant and durable, this table will stay with you to create long-lasting memories. View our Coffee Table collection here.