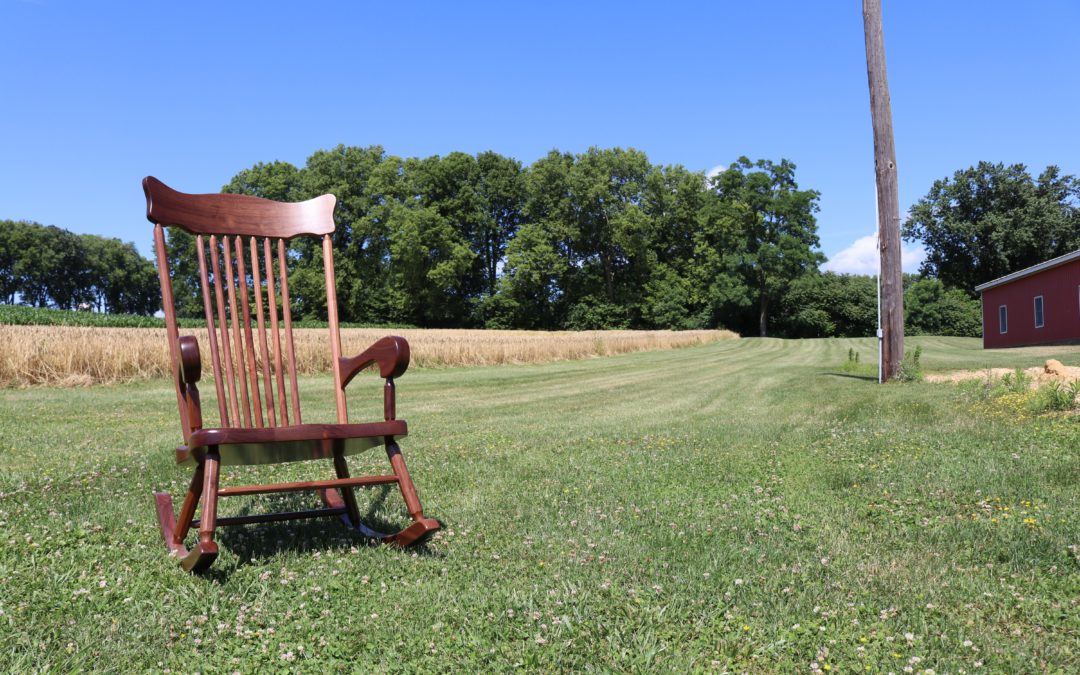 The motion of a rocking chair has proven to be very calming to the soul. The rhythmic motion of sitting in a rocking chair is reminiscent of being comforted by a soothing touch. Here at George's Furniture, our variety of spindle–back rocking chairs are the perfect addition to any room of your house—the nursery, your office, living room, your patio, or even your sunroom.

Our rocking chairs, which we actually call "rocking recliners," come in various sizes and you can even choose the style of arms, woods, and finishes. Our rocking chairs are the most comfortable chairs you will ever sit in due to their low center of gravity, allowing for a slow and gentle rocking motion. The comfortable contoured seat means no cushion is necessary. The most amazing aspect of these rocking recliners is that they are tip-proof. The spindle-back style cylindrical rungs give plenty of support to your back, ensuring a comfortable and high quality rocking experience.

For more information about our rocking chairs, or to place a custom order for one, call us today at 1-800-799-1685!