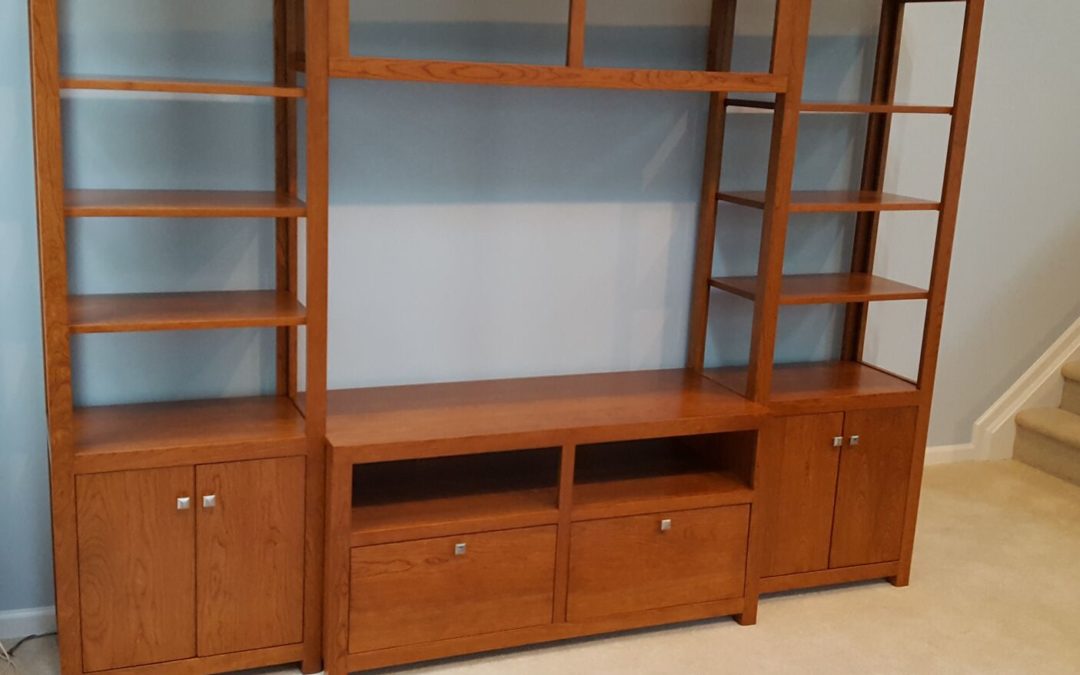 Each of our hardwood products is hand-crafted to offer the highest possible quality we can to each and every one of our customers. Our goal is for each purchase to provide value to your life without the fear of replacement or damage. While all of our products provide the gift of longevity, our items are also able to transcend the ages and fads with quality and durability, that most other quickly assembled products might not.
Achieve modern style but without the low-quality construction with our artisan Open Shelf Modern Bookcase. Our 100% hardwood nature will offer durability and the open shelving provides a modern look to your home. While this bookcase is available to store books, there is also a large open slot to fit a television as well as other electronics.
Live modern with our timeless products from George's.