Skirted Leaf Storage – Closet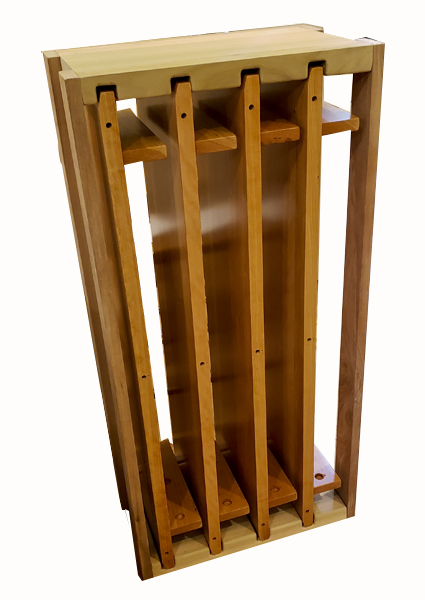 The skirted leaf is over 1 inch thick and protected with a water-resistant finish. Skirted leaves are used when the leaf will remain in the table all the time. Extend your handcrafted table by adding up to 16 leaves. This style of storage box is designed for the safe storage of table leaves in a closet.
Details & Dimensions
#107-8
Built to hold any number of leaves
Stores leaves up right with air circulation
Protects from scratching against each other
100% solid hardwood construction
No additional cost
Price
No additional cost for storage of table leaves.
WE'D LOVE TO HEAR FROM YOU!
Ready to take it a step further? Let's start talking about your project or idea and find out how we can help you.